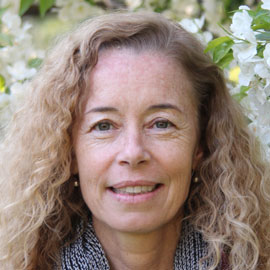 Mariana Attwell Gonzalez (Argentina)
Ph.D. in Psychology from University of Salvador (Buenos Aires – Argentina), and Master from the Autonomous University of Madrid (Madrid – Spain). Art therapist by INECAT (Paris-France) and Vert Lumière (Saint Etiènne-France). Teacher of Psycho pedagogy by Pedro Poveda Institute (Buenos Aires – Argentina). She created re-search studies in three countries (France-Brazil-Argentina)about Art Therapy and its effect on patients of chronic pain.
Currently works in Buenos Aires in a private practice. Works as an Art Therapist, and is member of the medical team for palliative patients at the Hospital Italiano (Buenos Aires – Argentina), coordinating the Art Therapy de-partment. She is member of the Transpersonal Center of Buenos Aires.
Contact:
Email: This email address is being protected from spambots. You need JavaScript enabled to view it.