Article Index
LOVE AND FREEDOM
Jorge N. Ferrer (2021)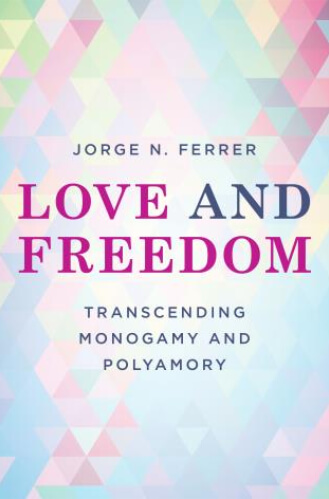 In Love and Freedom, Jorge Ferrer proposes a paradigm shift in how romantic relationships are conceptualized, a step forward in the evolution of modern relationships. In the same way that the transgender movement surmounted the gender binary, Ferrer defines how a parallel step can—and should—be taken with the relational style binary. This book offers the first systematic discussion of relationship modes beyond monogamy and polyamory, as well as introduces the notion of "relational freedom" as the capability to choose one's relational style free from biological, psychological, and sociocultural conditionings.
To achieve these goals, Ferrer first discusses a number of critical categories—specifically, monopride/polyphobia, and polypride/monophobia—that mediate the contemporary "mono–poly wars," that is, the predicament of mutual competition among monogamists and polyamorists. The ideological nature of these "mono–poly wars" is demonstrated through a review of available empirical literature on the psychological health and relationship quality of monogamous and polyamorous individuals and couples. Then, after showing how monogamy and polyamory ultimately reinforce each other, Ferrer articulates three relational pathways to living in-between, through, and beyond the mono/poly binary: fluidity, hybridity…
https://rowman.com/ISBN/9781538156582/Love-and-Freedom-Transcending-Monogamy-and-Polyamory
PARTICIPATION AND THE MYSTERY
Jorge Ferrer (2017)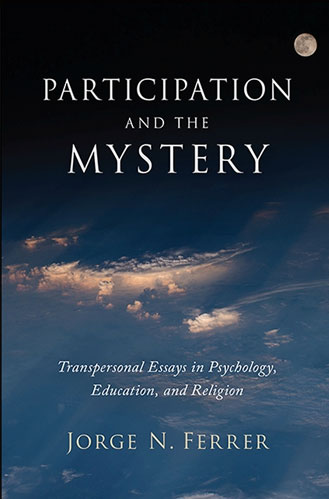 Participation and the Mystery is both an introduction to and expansion of Jorge N. Ferrer's groundbreaking work on participatory spirituality, which holds that human beings are active cocreators of spiritual phenomena, worlds, and even ultimates. After examining the impact of his work since the publication of Revisioning Transpersonal Theory, Ferrer discusses the relationship between science and transpersonal psychology, the nature of a fully embodied spirituality, and the features of integral spiritual practice. The book also introduces a participatory philosophy of education and applies it to the academic teaching of mysticism and a novel approach to embodied spiritual inquiry. Critically engaging the influential work of Stanislav Grof, Ken Wilber, and A. H. Almaas, Ferrer concludes with an original solution to the problem of religious pluralism that affirms the ontological richness of religious worlds while avoiding the extremes of perennialism and contextualism, offering a hopeful vision for the future of world religion. Participation and the Mystery is an invaluable resource to anyone seeking to deepen their understanding of participatory approaches to transpersonal psychology, integral and contemplative education, contemporary spirituality, and religious studies.
http://www.sunypress.edu/p-6388-participation-and-the-mystery.aspx