There are two types of individual membership:
a) SUPPORTER: Any person who wants to belong to the ATI, because he or she feels identified with its values and work.
b) PROFESSIONAL: A person who feels identified with the ATI values and work, holding a professional accreditation given by the ATI. To obtain such certification he or she needs to meet the criteria established by the Department of Accreditation.
If you want to become an ATI individual member, you are welcome to affiliate now and benefit from:
ATI newsletter
Receiving the ATI newsletter
Being included in the ATI Directory
Being included in the ATI networking directory displayed in the website
20% discount
• 20% for the events that are exclusively organized by the ATI.
Getting informed
Getting informed and being part of the activities developed by the association
Getting involved
Getting involved in the assemblies
---
Accredited Professional Members
---
Argentina
🇦🇷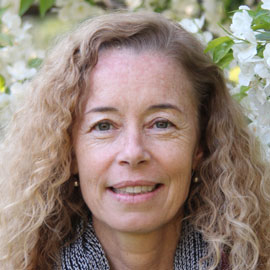 Mariana Attwell González
HOSPITAL ITALIANO DE BUENOS AIRES
Ph.D. in Psychology from University of Salvador (Buenos Aires – Argentina), and Master from the Autonomous University of Madrid (Madrid – Spain). Art therapist by INECAT (Paris-France) and Vert Lumière (Saint Etiènne-France). Teacher of Psycho pedagogy by Pedro Poveda Institute (Buenos Aires – Argentina). She created re-search studies in three countries (France-Brazil-Argentina)about Art Therapy and its effect on patients of chronic pain. Currently works in Buenos Aires in a private practice. Works as an Art Therapist, and is member of the medical team for palliative patients at the Hospital Italiano (Buenos Aires – Argentina), coordinating the Art Therapy de-partment. She is member of the Transpersonal Center of Buenos Aires.
This email address is being protected from spambots. You need JavaScript enabled to view it.

Argentina 🇦🇷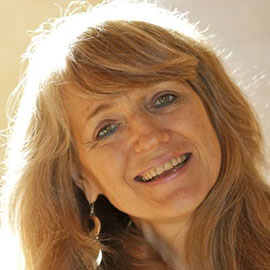 Virginia Gawel
CENTRO TRANSPERSONAL DE BUENOS AIRES
She is a psychologist, a teacher and a writer. Since 1984, she has been involved in spreading the Transpersonal approach. In 1994, she founded the Centro Transpersonal de Buenos Aires, of which she is the Director. She is part of the Editor Board of the Journal of Transpersonal Research and, and the Board of the International Transpersonal Association, for South America. She is also a founding member of the Ibero-American Transpersonal Association. Her main contributions to this paradigm are the Techniques for the Direct Access to the Unconscious (TADIs) and the concept of Essential Inadequacy Complex, with its therapeutic approach. She also founded Ediciones Transpersonales del Sur (contents by text, audio and video).
🌐 http://www.centrotranspersonal.com.ar/material-gratuito
+54 911 5377 2025

This email address is being protected from spambots. You need JavaScript enabled to view it.

Argentina 🇦🇷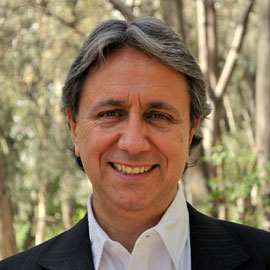 Daniel Taroppio
ESCUELA DE PSICOLOGÍA TRANSPERSONAL-INTEGRAL
MDP, psychologist, lecturer, he is known for the development of the Primordial Interaction Model of Human Development and its implementation methods, Primal Dance, Organic Meditation, Coaching and Primordial Psychotherapy. He studied and worked with authors like Viktor Frankl, Stanislav Grof and Ken Wilber, among others. Research fellowship at the National Council of Scientific and Technical Research, Cuyo National University, Argentina. Researcher at F.I.D.I.P.S., School of Socio-Political Science, Cuyo National University. Lecturer on Personality Psychology, Epistemology and Psychological Treatment at the School of Psychology, Aconcagua University. Founder of the School of Transpersonal-Integral Psychology, the Latin-American Corporation of Integral Thought and the Integral Studies Foundation, with venues in different countries in Europe and America. He has authored several articles and books.
🌐 https://www.transpersonals.com
This email address is being protected from spambots. You need JavaScript enabled to view it.

Argentina 🇦🇷
Brasil
🇧🇷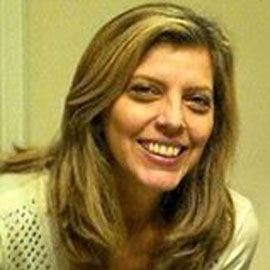 Maria Cristina M. de Barros
ASOCIACIÓN LUSO-BRASILEÑA TRANSPERSONAL
Clinical Psychologist (1989) and MSc in Developmental Psychology at the Institute of Psychology - USP (1999). She has worked with Health Psychology in hospitals and private clinical settings since 1992, assisting cancer patients. She is a member of the Brazilian Psycho-oncology Society. She has a Post Graduate certificate in Transpersonal Psychology from ALUBRAT and is now vice-president of this association. Integrates the board of the International Transpersonal Association (ITA) and is currently studying the interface between health and spir-ituality at PROSER, the program of Health, Spirituality and Religiosity of the Institute of Psychiatry (USP), searching for new clinical models of intervention.
🌐 https://espacoguia.com.br/
11-98887-3990

This email address is being protected from spambots. You need JavaScript enabled to view it.

Brasil 🇧🇷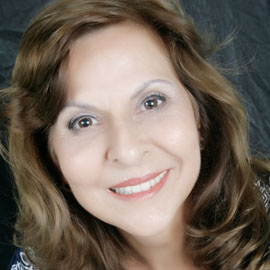 Vera Saldanha
ASOCIACIÓN LUSO-BRASILEÑA
President of the Portuguese - Brazilian Transpersonal Association (ALUBRAT), PhD in Transpersonal Psychology (FE Unicamp), specialized in Psychopathology and Adolescent Psychotherapy (Unicamp) and Clinic Specialist (CRP). She is trained in Psychodrama (ACPS), in Regression Therapy - intermediate and advanced (Morris Netherton), in Deep Memory Process (Roger Woolger), and in Positive Psychology Coaching (Robert Biswas Diener). Author of the books: Transpersonal Psychotherapy; Transpersonal Psychology: An Emerging Knowledge Consciousness and co-author of several books including: Treaty of Transpersonal Psychology; Transpersonal Psychology Reflections and Research in Brazilian Academic Field; Psychology of Consciousness; and Consciousness Expansion. Teacher of postgraduate programs and conferences in Transpersonal Psychology fields in several states in Brazil and abroad since 1988.
🌐 https://alubrat.org.br
+55 19 32551850

This email address is being protected from spambots. You need JavaScript enabled to view it.

Brasil 🇧🇷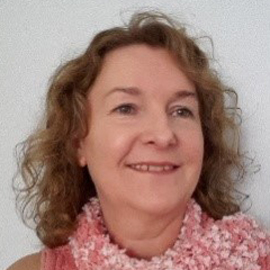 Arlete Silva Acciari
USF
Psychologist from Universidade São Francisco (USF), master in Science from Universidade Estadual de Campinas (UNICAMP), and expert in Transpersonal Psychology from the Associação Luso-Brasileira de Transpessoal (Alubrat). She is also a PhD candidate in transpersonal psychology. Member of Colégio Internacional dos Terapeutas (CIT), ALUBRAT and the Associação Brasileira de Pesquisa e Estudos em Transpessoal (ABRAPET). She works in the field of transpersonal psychology specifically in the areas of clinic psychology, psychotherapy and education. She is teacher and educational coordinator in the postgraduate course of transpersonal psychology in ALUBRAT. Currently she is focused on the study, research and publication within the the field of transpersonal psychology and its relation with the Chron's disease.
This email address is being protected from spambots. You need JavaScript enabled to view it.

Brasil 🇧🇷
Chile
🇨🇱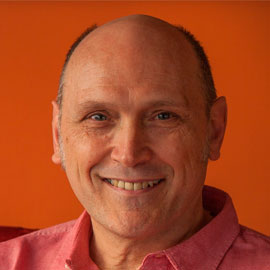 Alejandro Boric
UNIVERSIDAD DIEGO PORTALES
The clinical psychologist (from Chile University), with gestalt and transpersonal orientation. He is a member of the Chilean Society of Clinical Psychology, accredited as clinic supervisor. Director of a postgraduate degree: Diploma in Humanistic and Transpersonal Psychotherapy at the University Diego Portales. He has been a university teacher at the following universities: Universidad de Chile, Universidad de Santiago, Universidad Andrés Bello and Universidad del Desarrollo. He has been formed in meditation and transpersonal psychology at the Osho International Multiversity, India, and other associated centers in Europe and Brazil. He has also studied with Satyaprem and R. Spira, on Non-Dual Advaita teaching. He is a meditation instructor and teacher of Bio-Dance and Ontological Coaching. He has 30 years experience as group and individual psychotherapist. He is 1st level EMDR therapist and 2nd level Reiki therapist. He has been business consultant on quality of life, human relationships and stress management.
This email address is being protected from spambots. You need JavaScript enabled to view it.

Chile 🇨🇱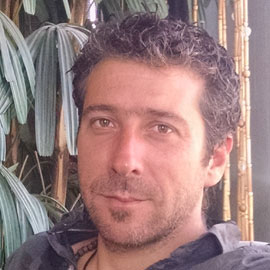 Javier Charme
CIIS
Clinical psychologist from Santo Tomas University, Chile. Master in Esast-West Psychology from the California Institute of Integral Studies (CIIS). Director of Grof Transpersonal Training for Latin America. Holotropic Breathwork Facilitator trained in GTT, USA. For a decade he has taught the subjects of Transpersonal Psychology and Psychotherapy at the Universidad del Pacifico, Chile. He is an international speaker on themes related to Transpersonal Psychology and Psychotherapy.
This email address is being protected from spambots. You need JavaScript enabled to view it.

Chile 🇨🇱
Colombia
🇨🇴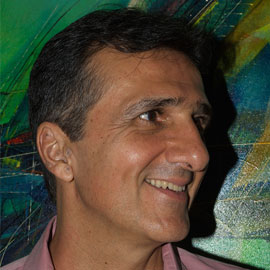 Juan Diego Duque
SASANA
Psychologist from Universidad del Valle (Cali, Colombia) and Master in Psychotherapy interventions from Universidad de Salamanca (Spain). Training in transpersonal psychotherapy, breathing therapy and holistic therapy. Therapist, university professor and organizational advisor. Academic Director of Sasana (www.sasanacolombia.org) and member of the editorial board of the Journal of Transpersonal Research. Coauthor of "Epistemological foundations in psychologies. With an emphasis on Transpersonal Psychology", published by University of San Buenaventura (Cali), 2012 He led the diplomaed training in Transpersonal Psychotherapy (2008) at the University of San Buenaventura (Cali). Professor since 2009 at the Transpersonal Psychology program at Sasana.
+57 310 500 79 11

This email address is being protected from spambots. You need JavaScript enabled to view it.

Colombia 🇨🇴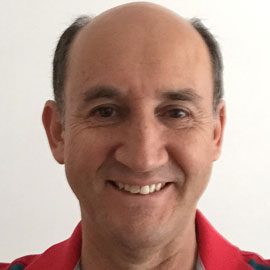 Gustavo Lara
UNIVERSIDAD DEL ROSARIO
Psychologist from the National University of Colombia; studies in music and flute from the National University and Master in Education from the Pedagogic University (Bogotá, Colombia). Professor at Universidad del Rosario (Bogotá) and psychotherapist of transpersonal-integral orientation. Co-founder of Sasana Association of Transpersonal-Integral Psychology and professor of transpersonal psychology and somatic awareness in the institution. Co-creator of Danzar la Vida, system of workshops for personal and transpersonal development based on free dance, music and non-verbal communication. Certificated mentor of Dances of Universal Peace in the tradition of Murshid Samuel Lewis and Sufi Pir-o-Murshid HazratInayat Khan. Certification obtained in the Mindfulness-Based Professional Training Institute by the University of California San Diego (UCSD) for the participation in the Foundational MBSR Teacher Training Course. His writings in book chapters and articles address mainly the issues of body awareness, meditation and psychotherapy.
+57 310 243 84 03

This email address is being protected from spambots. You need JavaScript enabled to view it.

Colombia 🇨🇴
Costa Rica
🇨🇷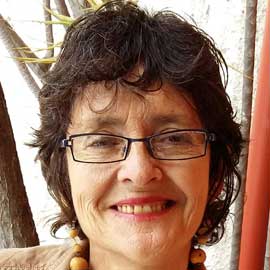 Gisella Galliani
UNIVERSIDAD NACIONALDE COSTA RICA
PhD. in education and graduated from the Catholic University of Peru in 1984, she began her professional career as a psychoanalytic psychologist. Later on she started to integrate the social and cultural dimension to her work, along with a gender studies perspective, humanism and spirituality. Since 1996 she works as a Transpersonal Psychotherapist. She studied Bioenergetics and Transpersonal Sciences in Colombia, France, Chile and Peru. She has taught in several universities in Costa Rica and Peru. She is currently working in the National University of Costa Rica. She is a founder of COCREACIONES, a Latin American consultation company in human development, mental health, cultural diversity and new transpersonal pedagogies.
This email address is being protected from spambots. You need JavaScript enabled to view it.

Costa Rica 🇨🇷
Ecuador
🇪🇨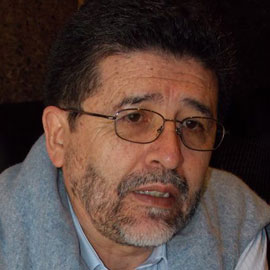 Jaime Costales
UNIVERSIDADSAN FRANCISCO DE QUITO
Professor at the University of San Francisco de Quito and Catholic Pontificial University of Ecuador. Anthropologist, Master in Social and Clinic Psychology, Doctor in Politics and Public Administration, and PhD(c) in Political Psychology. Pioneer of Transpersonal Psychology at the San Francisco de Quito University, and Catholic University of Ecuador. Activist in defense of civil liberties, under the framework of non-violence. Writer (novels, poetry, essays and social science). Seeker and path finder to transform the collective consciousness into higher levels.
This email address is being protected from spambots. You need JavaScript enabled to view it.

Ecuador 🇪🇨
España
🇪🇸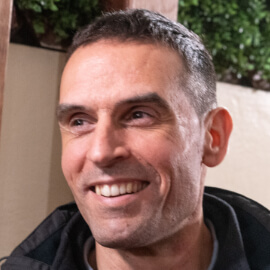 Román Gonzalvo
ASOCIACIÓN TRANSPERSONAL IBEROAMERICANA
PhD and psychologist from the Autonomous University of Madrid (Spain). Founder of the Journal of Transpersonal Research (JTR). Since 2006, he has been working with dying patients, investigating their spiritual needs, personal learning and inner transformation. The research based on that work is in the process of publication in three international impact factor scientific journals. He has organized the "1st Symposium on Transpersonal Psychology and Spirituality" in Spain in 2015 and teaches seminars on transpersonal psychology and psychotherapy at the University of Zaragoza and the Institute of Psychology Studies (ISEP), Barcelona. Currently he works as a psychotherapist in a private practice in Madrid and Tudela (Spain). Presidente de la Asociación Transpersonal Iberoamericana y fundador del Grupo de Psicología y Psicoterapia Transpersonal del Colegio Oficial de Psicología de Madrid.
🌐 http://www.romangonzalvo.com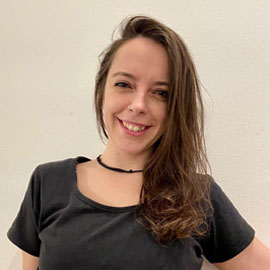 Laura F. Laguia
ASOCIACIÓN TRANSPERSONAL IBEROAMERICANA
Psicóloga y psicoterapeuta transpersonal. Máster en Psicoterapia del Bienestar Emocional y Psicología Clínica por el Instituto Superior de Estudios Psicológicos (ISEP). Secretaria de la Asociación Transpersonal Iberoamericana (ATI). Directora y Editora de la ATI Magazine, con varias publicaciones en la misma. Miembro del Equipo Organizativo de las Jornadas de Psicología Transpersonal y Espiritualidad de la Asociación Tranpersonal Iberoamericana (Tudela, Navarra). Desde 2015 acompañando en el proceso terminal, discapacidad, vejez y demencia con Cuidados ACACIA. Psicoterapeuta en ejercicio desde 2018.
This email address is being protected from spambots. You need JavaScript enabled to view it.

España 🇪🇸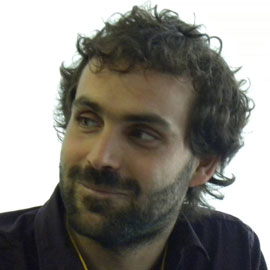 Iker Puente
UNIVERSIDADAUTÓNOMA DE BARCELONA
He holds degrees in Psychology and Anthropology, and a PhD in Psychology with his dissertation "Complexity and Transpersonal Psychology: chaos, self-organization and peak experiences in psychotherapy". He has been a visiting scholar at CIIS. He is one of the few researchers of holotropic breathwork, studying the expanded states of consciousness occasioned by this and other breathing techniques in different countries. He has been professor and researcher at the UAB, and has published numerous articles in different journals. He currently works as a psychotherapist in Barcelona, assistant editor at the Journal of Transpersonal Research, and teaches transpersonal psychology.
🌐 https://ikerpuente.com
This email address is being protected from spambots. You need JavaScript enabled to view it.

España 🇪🇸
México
🇲🇽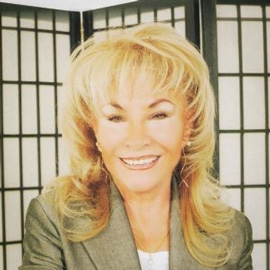 Irma Azomoza
INSTITUTO UNIVERSITARIO TRANSPERSONAL
PhD in psychology from Newport University (California), Master Degree in Transpersonal Psychology, Master in Clinical Psychology and Family Therapy, business woman, and a degree in clinical psychology. She has been trained worldwide in NLP, Family Constellations, Coaching, Psychology Pre and Perinatal, Emo-tional Intelligence, Gestalt, Holotropic Breathing, Psycho spirituality, Multiple Intelligences, interpretation of dreams, Breath Transformation, Super Learning Hypnosis Clinic, Buddhist Psychology and others. International Communicator Award in 1994 by United Broadcasters of Chicago, and in 2011 by the Council of Hispanic communities. Winner of the Flag of USA for the Latino community in Las Vegas, for educational innova-tion. President of the Mexican Council of Transpersonal Psychology, backed by US ATP, board member of the ATI based in Spain and on the editorial board of the Journal of Transpersonal Research. She has funded six cre-ative masters programs where she shares her knowledge with students from all over Mexico.
🌐 http://transpersonal.com.mx
This email address is being protected from spambots. You need JavaScript enabled to view it.

México 🇲🇽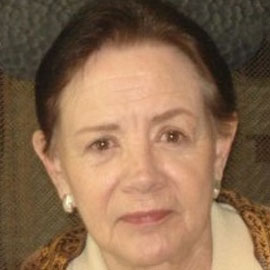 Ana María González Garza
UNIVERSIDAD IBEROAMERICANA
PhD in Transpersonal-Human Development; Msc in Counseling and Human Development and BA in Educational Psychology (UIA) Ibero-American University Mexico City. Dean of the Department of Education and Human Development at UIA (1991-1999). In 1986, she introduced the transpersonal approach in the curriculum of the Msc and PhD programs. Professor Numerary at the UIA. Researcher and author of eight books and over a hundred articles and co-author in the publication of 10 books. Lecturer at academic events and national and international conferences. Currently engaged in research, teaching and educational consultant at universities in Mexico.
🌐 https://www.gonzalezgarza.com/
+ (52) 1 55 55018357

This email address is being protected from spambots. You need JavaScript enabled to view it.

México 🇲🇽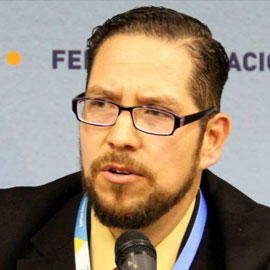 Héctor Sevilla
UNIVERSIDAD ANTROPOLÓGICADE GUADALAJARA
Doctor in Philosophy and Human Development Sciences; Member of the Mexican Philosophical Association (Asociación Filosófica de México) and Founding Member of the Ibero-American Transpersonal Association (Asociación Transpersonal Iberoamericana). He is part of the National Investigators' System, which belongs to the National Commission of Science and Technology of Mexico. Distinguished among his works are the philosophical essays; Contemplating Nothingness: an alternate route towards the comprehension of the Being (2012) and Apología del Vacío: Hacia una resignificación de la ausencia (2014) as well as the novels; El Libro del Nadante. Un drama sobre la vida y la posibilidad de renacer (2014) and El Vacío de Dios. La encrucijada humana ante lo Absoluto (2014). He has published over thirty articles in referred journals, in which nihilism, mysticism, and metaphysics stand out as his central lines of investigation.
🌐 https://hectorsevilla.com
This email address is being protected from spambots. You need JavaScript enabled to view it.

México 🇲🇽
Perú
🇵🇪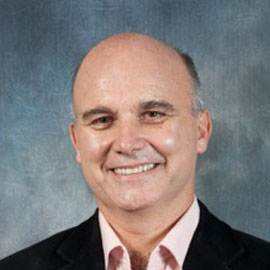 Eduardo Gastelumendi
ASOCIACIÓN PSIQUIÁTRICA PERUANA
Medical Doctor, Psychiatrist and Psychoanalyst (IPA). Training analyst of the Peru Psychoanalytic Society Member of the International Neuro-Psychiatric Association (INA). President of the Peruvian Association of Psychiatry (1999 – 2000) and of the Peru Psychoanalytic Society (2014 – 2016). Founding member of Takiwasi (1992, Tarapoto, Peru). Active participant in the Freud – Jung dialogues in the IPA and IAAP Congresses since 2009. He works mainly as a psychoanalyst and psychotherapist in a private practice. He teaches psychoanalytic theory and supervises a clinical practice at the Institute of the SPP. He has published several papers in academic journals and chapters in books on his professional interests.
+54 911 5377 2025

This email address is being protected from spambots. You need JavaScript enabled to view it.

Perú 🇵🇪
Portugal
🇵🇹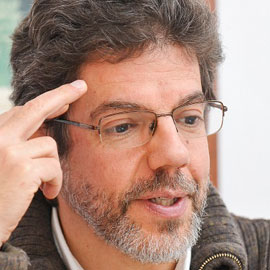 Vitor Rodrigues
EUROPEAN TRANSPERSONAL ASSOCIATION
PhD in Psychology, transpersonal psychotherapist and writer (12 books published) working with regression therapy, hypnosis, meditation, psychic defense, stress management among other approaches. He was the president of EUROTAS, 2005-2009 and Alubrat, 2003-2009 and is the vice-president of ETPA. He was the coordinator of the EUROTAS Committee for Certification and Accreditation (in Transpersonal Psychotherapy) from around 2000 to 2013. He is a frequent lecturer and trainer in several countries across Europe.
🌐 https://vitorrodriguespsicologo.weebly.com
+351-963-09-57-67

This email address is being protected from spambots. You need JavaScript enabled to view it.

Portugal 🇵🇹
Venezuela
🇻🇪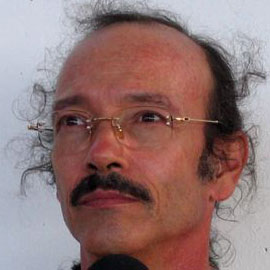 Elías Capriles
UNIVERSIDAD DE LOS ANDES
He is a retired teacher of philosophy, Buddhism, Asian art, and other subjects at the University of The Andes in Merida, Venezuela. Currently, he is an instructor in the Santi Maha Sangha Buddhist and Dzogchen Comunity. He ran spiritual emergency refuges in India and Nepal and spent most of his time retreating into caves and cabins in the Himalayas practicing Dzogchen. He is the author of nineteen books, more than forty academic articles, and twelve book chapters which have been published in nine countries and four languages. His work has been discussed in books on Latin American philosophy in France, Spain, Venezuela, and in the Journal of Transpersonal Psychology. He is a board member of the International Transpersonal Association and editorial board member of several academic journals.
🌐 http://webdelprofesor.ula.ve/humanidades/elicap
This email address is being protected from spambots. You need JavaScript enabled to view it.

Venezuela 🇻🇪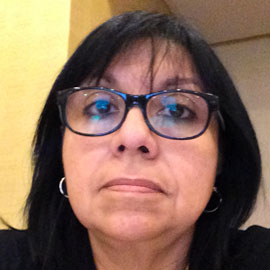 Marisol Ramirez Vargas
UCAB
Psychologist born and raised in Venezuela, she graduated from the Central University of Venezuela (UCV). She is specialist in Health Policy Planning at the Center for Development Studies (CENDES - UCV). She has worked in the field of Organizational Development and Management as Advisor and Consultant. She is a private practice psychotherapist in transpersonal, integral and systemic psychotherapy. She also offers workshops on Leadership, Human Capital and Organizational Culture and is the project manager for Psychologists without Borders Venezuela, as coordinator and teacher of the Training Program in Psychosocial Care in Crisis "Accompanying in Pain" – Cesap Social Group, in partnership with Universidad Católica Andres Bello (UCAB).
This email address is being protected from spambots. You need JavaScript enabled to view it.

Venezuela 🇻🇪